Here's another 60-seconder. How about sharing one of yours?
The title this time was "The Handle On The Door". Ready? Go!
And here's the result of mine: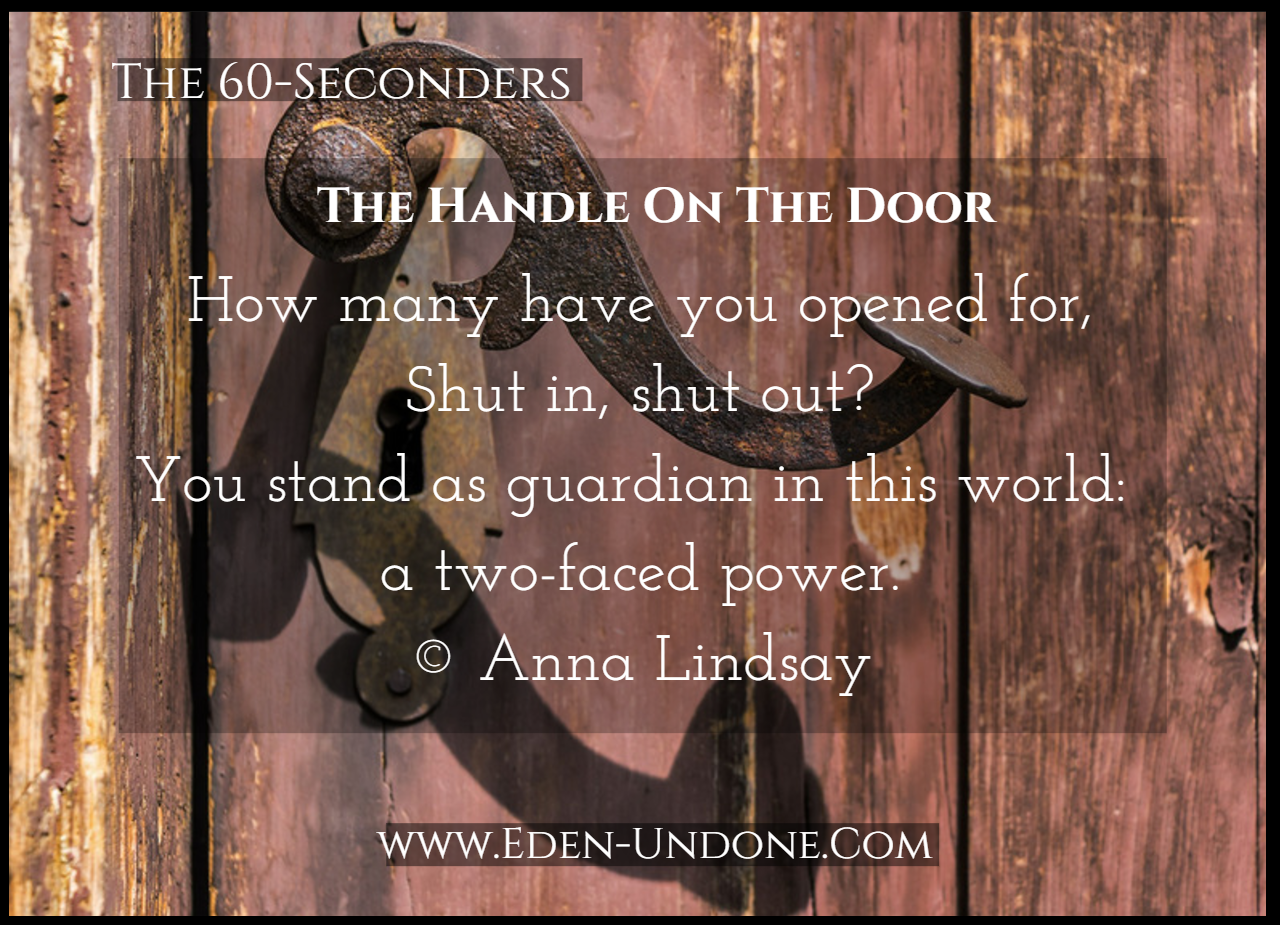 Brighten Your Inbox - for FREE!
Receive FREE inspiration, motivation, & resources in your inbox - AND the eBook Keys To Your Abundant Life - for FREE!