This one isn't a 60-seconder. But in the course of a conversation some days ago, a friend had mentioned "today is a unicorn day". It stuck in my mind. So this is "Unicorn Day"! 
As usual, praise and comments and reactions delightedly received!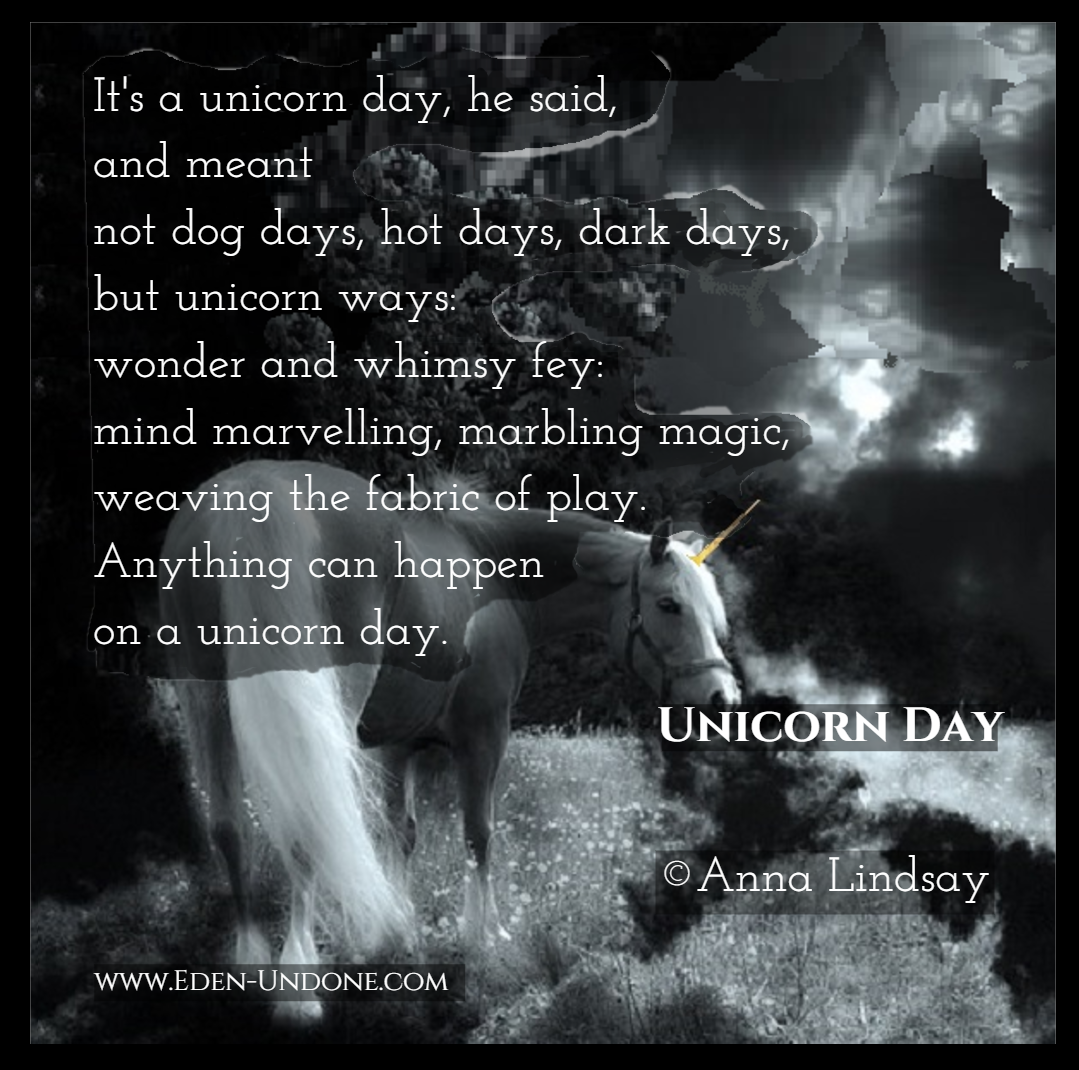 Brighten Your Inbox - for FREE!
Receive FREE inspiration, motivation, & resources in your inbox - AND the eBook Keys To Your Abundant Life - for FREE!